Environmental Health and Safety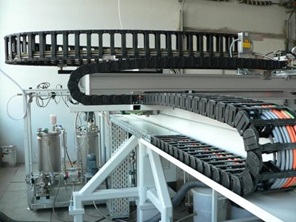 Alpha Wire is committed to protecting our employees and the environment by becoming a greener company and by complying with all applicable environmental, health, and safety laws. We operate in an environmentally responsible manner, continually striving to reduce energy consumption, waste, and emissions.
We recognize that we can drastically reduce our overall environmental footprint by making changes to the way we do business. We believe that this is the right thing to do to protect the environment we all live in. Some of the changes we have made to our manufacturing processes include:
Lean manufacturing principles that reduce unnecessary waste and inventory
The recycling and disposal of PVC and copper scrap
Use of regrinders to "reuse" the scrap produced during compound and color changes
Implementation of dual payoff system for longer production runs and less scrap produced
We are also actively involved in supplying leading-edge products to green industries, such as wind and solar power, that play a vital role in creating renewable energy.