Contact Us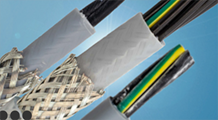 We're here to help.
Call 1-800-52-ALPHA or submit a short form to leave us a message.
​
Proud to Celebrate 100 Years of Quality, Reliability & Innovation
Founded in New York City in 1922 as a supplier of wire strengtheners to the millinery industry (women's hats), Alpha Wire grew to become a valued supplier to the expanding radio industry throughout the 1930s by producing wire and insulators for antennas. In the decades that followed, the business was propelled by the defense industry's needs for electronics during World War II, and by the advent of television.
Enhancements to Alpha's broad portfolio continued to the end of the 20th century and the beginning of the 21st century. Innovations included the introduction of superior flex capabilities and the development of EcoWire®, the industry's first smaller, lighter, and zero-halogen hook-up wire. That development was followed by the acquisition of COAST in 2014, which expanded Alpha's capabilities to include custom cables.
From its manufacturing facilities throughout the U.S., and offices and distribution centers in the U.S., UK, China, and Hong Kong, Alpha Wire provides an extensive selection of cable, wire, heat-shrink tubing, accessories, and wire management services to customers worldwide in the Industrial Automation, Medical, Semiconductor, Aerospace & Defense, Consumer Electronics, and Energy markets.
The company's purpose-driven, hazard-matched connectivity solutions along with its leadership in flexible automation cabling, consultative approach and responsive support of customers' unique needs, availability of small put-ups, short minimum runs, and highly engineered custom cable solutions have enabled Alpha to serve many of the world's leading companies.
Alpha's ability to understand market needs and fill them with quality products and solutions has enabled the company to reach the century mark. It is an approach that should serve Alpha Wire well over the next 100 years.
Download "100 Years of Innovation & Counting" timeline.
The Alpha Wire Advantage
Purpose-driven, hazard-matched connectivity solutions
Leader in flexible automation cabling with broad, readily available portfolio
Consultative and responsive support to accommodate unique customer needs
Availability of small put-ups and short minimum runs: most cables available down to 100 feet; 1000-foot standards, 500-foot customs
Highly engineered custom cable solutions ranging from 42 AWG to 4/0 AWG
Heat-shrink and wire management solutions engineered to support a variety of environments
Wide selection of complimentary samples
​