Automated Systems | Manufacturing Automation | Industrial Automation
Automated systems are helping workers shift away from dull, dirty and dangerous jobs to become observers, overseers, analysts and trailblazers in digital manufacturing. Removing people from low-interaction, high-repetition and unsafe tasks can positively impact labor and the bottom line right away.
Automation applications range from tracking inventory and monitoring equipment runtime to mixing chemicals and accurately producing thousands of units in a short amount of time. By automating manual processes to prevent disruption and inaccuracy, personnel are free to focus on digital transformation while your plant experiences lower operating costs, better production efficiency and less unplanned downtime.
Alpha Wire designs cables that address the unique demands of machine tools and static control in automated system applications. The result: cable solutions that maintain performance and consistency to ensure constant uptime and control.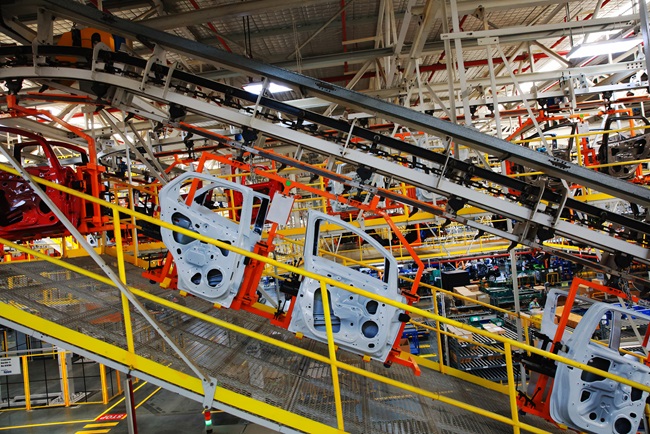 Automated Systems Brochure
Learn more about the perfect solution for your automated system wire & cables
Enduring High Routability

Supporting Custom Needs & Volumes
By nature, automation equipment is designed to be compact so it can support smaller, lighter components and reduce space consumption. Bulky cables and connectivity only weigh automated systems down, causing unnecessary wear and tear on machines and cables themselves.
Alpha Wire solutions are small but mighty, designed to go wherever they're needed on the factory floor. Their lighter weight and smaller footprints reduce the load on moving components to improve safety while gaining tighter, more precise control with less maintenance and repair necessary.
Automated systems are becoming smaller so they can carry out precise functions. As machines and equipment scale down in size, so must everything that connects to them—including cables that need to fit into snug places to connect and support automation.
Our cables feature low profiles and lighter weight for fast and easy routability, performing despite folding and flexing. Small bend radii support efficient and flexible routing—even in very tight and hard-to-reach spaces—so cables can continue to perform while they move and bend for increased reliability and uptime.
The cable infrastructure that stretches across your plant may run for miles … but the cable that connects within your equipment and enclosures needs to be much shorter to eliminate concerns about managing slack or wasted expenses.
Not only can Alpha Wire solutions address the specific hazards within your environment (abrasion, oil, chemicals, moisture, high temperatures, vibration, etc.), but we also offer small put-ups to give you exactly what you need—no excess cable you can't or won't use.
Time is what matters most in manufacturing: Every minute of unplanned downtime creates lost productivity, delays, missed revenue and unhappy customers. Spending weeks or months waiting on cable to connect automated systems isn't an option.
We do everything we can to ensure material availability. You get the cable and connectivity solutions you need quickly—without having to manage the negative impacts of lengthy interruptions.