In no other industry are cable and connectivity as critical as in the medical field: Their performance can save lives. Along with the medical devices and equipment they support, cables and connectors must perform despite pressures of 24/7 medical use, including constant handling and sterilization.
Alpha Wire's cable and connectivity solutions combine accurate diagnostics with complete cleanability, ease of use, space savings and impressive reliability—helping you push the boundaries of what's possible with medical device design.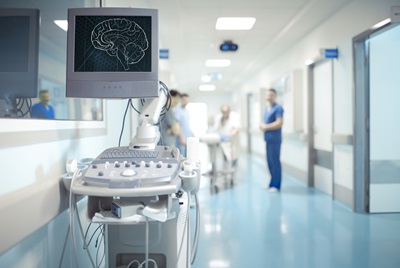 We're Here to Help
Work with our experts to find the perfect solution for your automation systems.
Typical Medical Device Applications
Imaging and Diagnostics Devices

General Devices/Universal Devices

Patient Monitoring Devices

Surgical and Life Support Devices

CT Scanners
X-Ray Devices
MRI Scanners
Ultrasound Equipment

Motorized Hospital Beds
Dental Chairs
Dental Drills
Wheelchairs

Electroencephalographic (EEG) Equipment
Electrocardiographic (EKG) Devices
Pulse Oximeters
Endoscopes
Laparoscopes

Medical Robots
Centrifuges
Anesthesia Apparatus
Respiratory Equipment
Ophthalmological Instruments
Dialysis Apparatus
Lasik Instruments