| | |
| --- | --- |
| Selecting the right cable and wire solutions when designing the latest medical devices is paramount to ensuring that your products continue to earn a reputation for quality, reliability, and performance. Our wire, cable, tubing, and accessories allow you to create the critical interconnections for signals and power—with the performance you need and the reliability you require. | |
At Alpha Wire we understand the medical device market and have developed new products that meet the issues important to medical device manufacturers:
Traceability of manufacturing to meet FDA requirements
ISO 9001 certified to meet highest quality standards
USP Class VI materials available
PVC and phthalate-free options to meet RoHS2, WEEE, and REACH requirements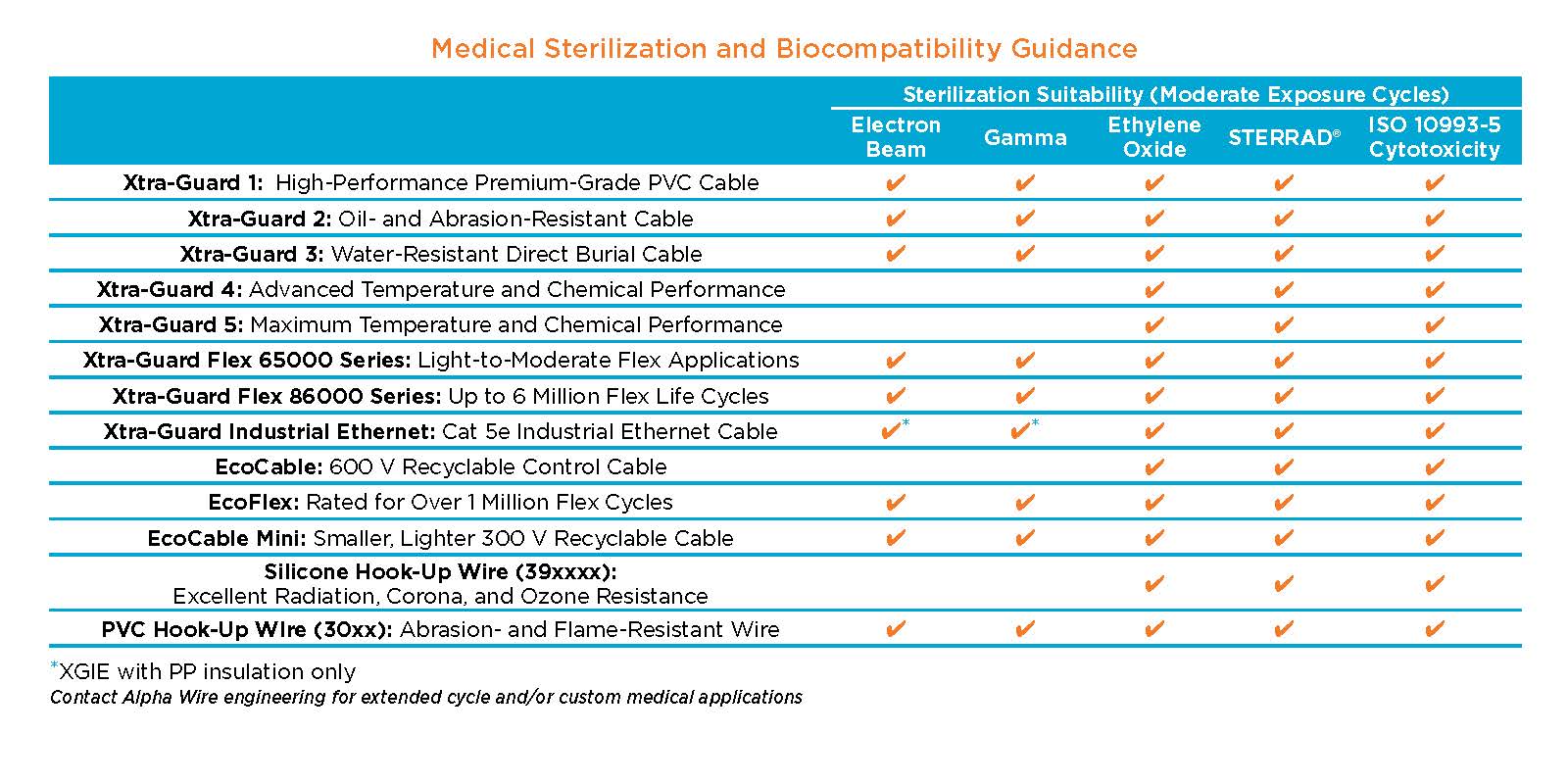 Typical Medical Device Applications
Diagnostics

Motorized Equipment

Patient Monitoring

Surgical and Life Support

CT Scanners
X-Ray Devices
MRI Scanners
Ultrasound Equipment

Motorized Hospital Beds
Dental Chairs
Dental Drills
Wheelchairs

Electroencephalographic (EEG) Equipment
Electrocardiographic (EKG Devices
Pulse Oximeters
Endoscopes
Laparoscopes

Medical Robots
Centrifuges
Anesthesia Apparatus
Repiratory Equipment
Ophthalmological Instruments
Dialysis Apparatus
Lasik Instruments
Our EcoGen products are smaller and lighter than standard PVC product and contain zero halogens, phthalates, or heavy metals.
Alpha's micro coaxial cables are a great space-saving solution that makes routing easier in applications such as medical probes, endoscopy systems, oximetry systems, industrial inspection, and more.
The all new ThermoThin hook-up wire is available in conductor sizes from 36-16 AWG, offering a high temperature solution with elemental resistance.