EcoWire® Fils de Raccordement
6712
EcoWire® Fils de Raccordement
6712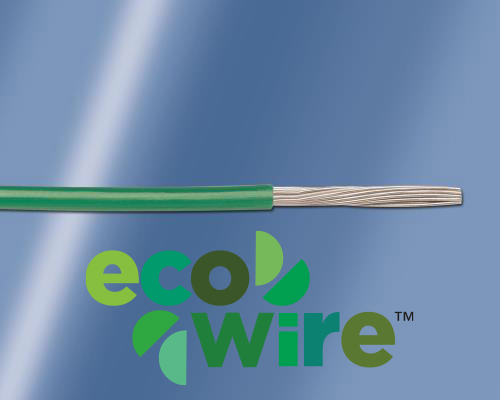 Le nouveau fil EcoWire d'Alpha Wire est la dernière innovation en fils de câblage. Véritable avancée technologique, EcoWire offre de meilleures performances dans un fil entièrement recyclable.

EcoWire tire son avantage de son isolation unique, un thermoplastique au polyphénylène éther modifié (mPPE). Cette isolation à base de mPPE ne contient ni halogènes ni métaux lourds, et permet ainsi aux fabricants de satisfaire aux exigences de la Directive RoHS et de la Directive DEEE relative aux déchets d'équipements électriques et électroniques.

Au-delà de ses atouts pour l'environnement, EcoWire offre de nombreux avantages en termes de performances :
Meilleure rigidité diélectrique

Plage de températures étendue qui répond à la norme VW-1

Faible densité relative

Plus grande durabilité avec une résistance à l'abrasion et au pincement 10x supérieure

Diamètre jusqu'à 45 % inférieur

Poids jusqu'à 40 % inférieur

Entièrement recyclable

Si vous cherchez un fil de caractéristiques supérieures qui ne nuit pas à l'environnement, EcoWire est votre solution.
Construction
 
Diameters (In)
1) Component 1
1 X 1 HOOKUP
 
a) Conductor
24 (7/32) AWG TC
0.024
b) Insulation
0.0095" Wall, Nom. Modified Polyphenylene Ether
0.043+/- 0.002
(1) Color(s)
WHITE, BLACK, RED, GREEN, YELLOW, BLUE, BROWN
ORANGE, SLATE, VIOLET, GREEN/YELLOW, DARK BLUE
Applicable Specifications
1) UL
AWM/STYLE 11028
105°C / 600 VRMS
 
VW-1
 
2) CSA International
C(RU) AWM I A/B FT1
105°C / 600 VRMS
3) Other
Halogen-Free
 
 
IEC 60332-2 Flame Behavior
 
4) CE:
EU Low Voltage Directive 2006/95/EC
Environmental
1) EU Directive 2011/65/EU(RoHS2):
 
All materials used in the manufacture of this part are in compliance with European Directive 2011/65/EU regarding the restriction of use of certain hazardous substances in electrical and electronic equipment. Consult Alpha Wire's web site for RoHS C of C.
2) REACH Regulation (EC 1907/2006):
 
This product does not contain Substances of Very High Concern (SVHC) listed on the European Union's REACH candidate list in excess of 0.1% mass of the item. For up-to-date information, please see Alpha's REACH SVHC Declaration.
Properties
Physical & Mechanical Properties
1) Temperature Range
-40 to 105°C
2) Bend Radius
10X Cable Diameter
3) Pull Tension
3.5 Lbs, Maximum
Electrical Properties
(For Engineering purposes only)
1) Voltage Rating
600 VRMS
2) Inductance
0.05 µH/ft, Nominal
3) Conductor DCR
25 Ω/1000ft @20°C, Nominal
Other
Packaging
Flange x Traverse x Barrel (inches)
a) 25000 DR
23 x 20 x 0 Max. 2 separate pieces; Min length/piece 5000 FT.
b) 5000 FT
9 x 4.5 x 3.5 Continuous length
c) 1000 FT
6.5 x 3 x 3.25 Continuous length
d) 100 FT
3.75 x 2 x 1.75 Continuous length
 
[Spool dimensions may vary slightly]
Notes:
a) Certain colors and put-up combinations may only be available by special order, minimums may apply.
About Us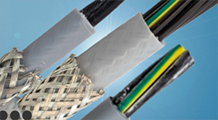 Make Alpha Wire Your First Choice for Reliable Performance
No matter how demanding the environment, you want a cable with the performance and reliability to put your mind at ease.