Communication, data processing and automotive innovation is driving the need for more—and advanced—semiconductor equipment at a staggering rate.
From 5G phones, smart cars and healthcare equipment to machine learning and artificial intelligence technology, semiconductors are the brains behind the technology of today—and tomorrow. They make our modern lives possible.
As semiconductors become smaller and more powerful, the cables and wires used in these applications—and the manufacturing tools needed to create them—must be able to fit in small footprints, support precision-perfect control and withstand fast, precise movements in front-end and back-end processes, as well as wafer handling/packaging and robotics.
Semiconductor performance must keep pace with new technology—and wire and cable performance must keep up with the demands being placed on semiconductor equipment. Just like a semiconductor needs to be chosen based on the application, wire and cable need to be selected based on the needs of your project. The type of wire or cable you use can make or break your spec.
Semiconductor wire and cabling solutions from Alpha Wire are designed to help you create differentiation through space savings, the ability to handle a tight bend radius and reduced outgassing and particulation. To help your work stay on schedule, we offer quick turnaround.
Through our distributors, Alpha Wire has a wide breadth of standard inventory available in the 300-volt and 600-volt markets. No matter the environment (including cleanrooms)—or the task (refurbishing existing equipment or designing and producing new equipment)—we'll help you find solutions to match the performance, reliability and fit you need.
Large Pieces of Equipment
IoT, artificial intelligence, virtual reality and machine learning are penetrating almost every industry—which means that every industry is being impacted by semiconductor technology. From financial services and retail to construction and data centers, disruptions are happening in many markets.
To support this growth, Alpha Wire's wire and cable solutions are designed for inside-the-box equipment. From front-end wafer manufacturing and back-end chip production and testing to wafer handling and packaging, Alpha Wire's wire and cable solutions save space and weight, help you roll out innovative new designs, withstand temperature extremes and combine maximum performance with minimum environmental impact.
AC Panels
AC panels are becoming increasingly popular in specific semiconductor applications, such as solar panels.
Alpha Wire's wire and cable solutions are ideal for AC panels and other outside-the-box applications. Our products are easy to install and connect; are designed to resist UV, oil and abrasion; reduce space and weight requirements; and allow for flexible design configurations. We also offer zero-halogen solutions. No matter the environment, they're built to withstand the toughest of application conditions.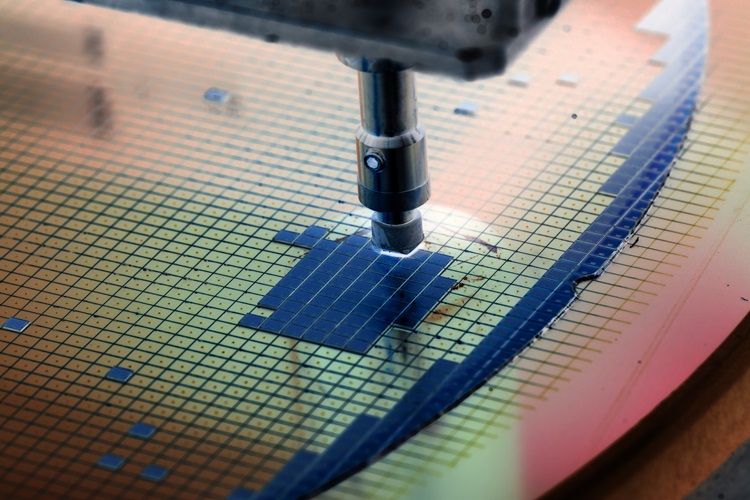 Alpha Wire Products Designed for the Semiconductor Market:
Applications:
Front-End Processes
Back-End Processes
Fab Support Equipment



Deposition equipment
Etching equipment
Wafer-handling equipment
Cleanroom robotics and motion control

Wafer dicing equipment
Chip testing and packaging equipment
Package reeling equipment
Transfer equipment

Gas delivery
Environmental Systems