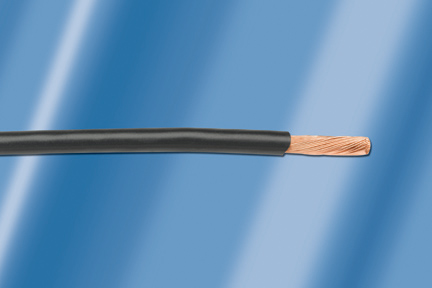 满足您的一切连接需要
Alpha 制造的各类电子连接线,总有一款满足您的应用需要——无论是普通到一个监控环境下的控制柜,还是专业到工厂车间里的机床、高温烘箱或现场施工设备。
主要特点:
多股绞合或实心祼铜或镀锡铜芯线,及满足特殊应用需求的其它镀层

绝缘层采用不同颜色标识

小盘卷仅 100 英尺长,方便运输

采用低磨损无差异设计,便于搬运、剥线和端接

绝缘材料众多
Construction
 
Diameters (In)
1) Component 1
1 X 1 HOOKUP
 
a) Conductor
20 (10/30) AWG TC
0.037
b) Insulation
0.032" Wall, Nom. PVC
0.101+/- 0.004
(1) Print
ALPHA WIRE E163872-* (UL) MTW 600V OR AWM STYLE
1015/1230 105C 600V VW-1 20 AWG ---- LLXXXX CSA
AWM I A/B 105C 600V FT1 OR TEW 105C 600V FT1
CE ROHS
{0} * = Factory Code
[Note: Product may have c(UL) or CSA markings depending upon plant of manufacture.]
(2) Color(s)
WHITE, BLACK, RED, GREEN, YELLOW, BLUE, BROWN
ORANGE, SLATE, VIOLET, GREEN/YELLOW
Applicable Specifications
1) UL
AWM/STYLE 1015
105°C / 600 VRMS
 
MTW
90°C Dry / 60°C Wet / 600 VRMS
 
AWM/STYLE 1230
105°C / 600 VRMS
 
VW-1
 
2) CSA International
TEW-105
105°C / 600 VRMS
 
AWM I A/B
105°C / 600 VRMS
 
FT1
 
3) CE:
EU Low Voltage Directive 2006/95/EC
Environmental
1) EU Directive 2011/65/EU(RoHS2):
 
All materials used in the manufacture of this part are in compliance with European Directive 2011/65/EU regarding the restriction of use of certain hazardous substances in electrical and electronic equipment. Consult Alpha Wire's web site for RoHS C of C.
2) REACH Regulation (EC 1907/2006):
 
This product does not contain Substances of Very High Concern (SVHC) listed on the European Union's REACH candidate list in excess of 0.1% mass of the item. For up-to-date information, please see Alpha's REACH SVHC Declaration.
3) California Proposition 65:
The outer surface materials used in the manufacture of this part meet the requirements of California Proposition 65.
Properties
Physical & Mechanical Properties
1) Temperature Range
-40 to 105°C
2) Bend Radius
5X Cable Diameter
3) Pull Tension
7.9 Lbs, Maximum
Electrical Properties
(For Engineering purposes only)
1) Voltage Rating
600 VRMS
2) Inductance
0.08 µH/ft, Nominal
3) Conductor DCR
11.4 Ω/1000ft @20°C, Nominal
Other
Packaging
Flange x Traverse x Barrel (inches)
a) 1000 FT
6.5 x 6 x 1.9 Continuous length
b) 1000 FT UK
6.5 x 6 x 1.875 Continuous length
c) 500 FT
6.5 x 4 x 2.5 Continuous length
d) 100 FT UK
3.5 x 3 x 1.125 Continuous length
e) 100 FT
3.5 x 3 x 1.125 Continuous length
 
[Spool dimensions may vary slightly]
Notes:
a) Certain colors and put-ups are available as a special order only, minimums may apply.
About Us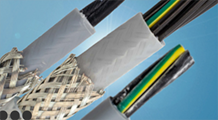 Make Alpha Wire Your First Choice for Reliable Performance
No matter how demanding the environment, you want a cable with the performance and reliability to put your mind at ease.