EcoCable® Mini 300伏可回收电缆
78354
EcoCable® Mini 300伏可回收电缆
78354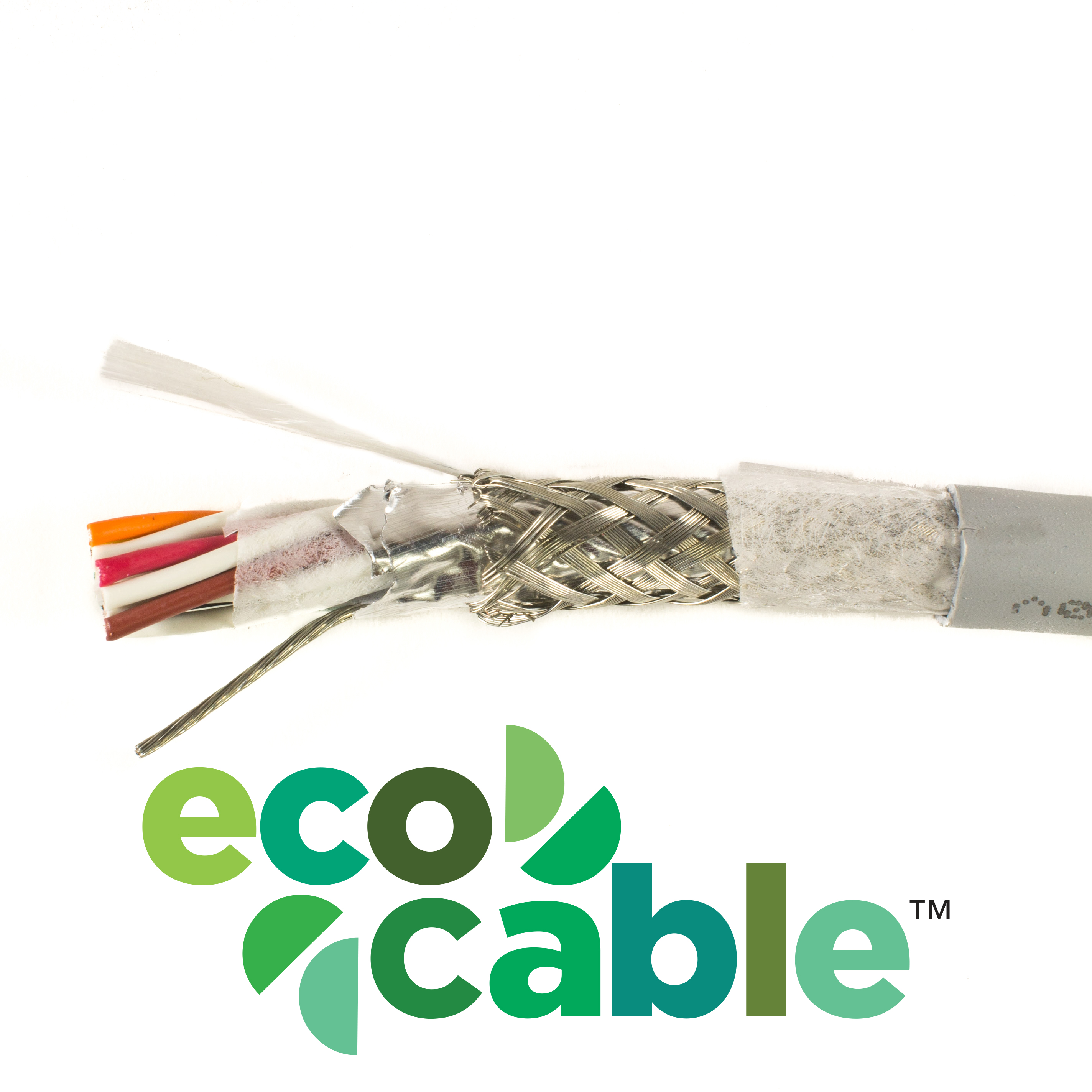 EcoCable Mini
是
能
解决您电缆最大难题的最小电缆。
EcoCable Mini
比
300
伏
PVC
标准电缆
最多可
小
30%
、轻
44%
。
EcoCable® Mini是下一代的300伏电缆。通过结合更好的性能和最小的环境影响,EcoCable Mini运用其mPPE绝缘材料和护套让电缆更小、更轻并集合所有的优点。
EcoCable Mini 特征

可回收mPPE护套和绝缘材材料
-40°C 至 +80°C的温度范围
符合RoHS 和REACH标准
适合使用于NFPA 79应用中
超过250个标准生产

EcoCable Mini 优点

最多比PVC电缆小32%
最多比PVC电缆轻至44%
最多比300 伏标准电缆释气量低92%
无卤素
100%可回收
Construction
 
Diameters (In)
1) Component 1
4 X 1 PAIR
 
a) Conductor
28 (19/40) AWG Tinned Copper
0.016
b) Insulation
0.007" Wall, Nom. Modified Polyphenylene Ether-PE
0.030
(1) Color Code
Alpha Wire Color Code B

| | | | | | |
| --- | --- | --- | --- | --- | --- |
| Pair | Color | Pair | Color | Pair | Color |
| 1 | WHITE-BLACK | 3 | WHITE-RED | |   |
| 2 | WHITE-BROWN | 4 | WHITE-ORANGE | |   |

c) Pair
2/Cond Cabled Together
 
(1) Twists:
13.7 Twists/foot (min)
 
2) Cable Assembly
4 Components Cabled
 
a) Twists:
6.9 Twists/foot (min)
 
b) Orientation:
Components to be arranged from INSIDE LAYER to OUTSIDE LAYER
 
c) Core Wrap
Nonwoven Polyester Tape, 25% Overlap, Min.
 
3) Shield:
A/P/A Tape, 25% Overlap, Min.
 
a) Drain Wire
28 (7/36) AWG Tinned Copper
 
b) Braid
Tinned Copper,70% Coverage, Min.
 
4) Jacket
0.015" Wall, Nom.,Modified Polyphenylene Ether-PE
0.184 (0.196 Max.)
a) Color(s)
Slate, Violet
b) Ripcord
1 End 810 Denier Nylon
 
c) Jacket Separator
Nonwoven Polyester Tape, 25% Overlap, Min.
 
d) Print
ALPHA WIRE-* P/N 78354 4PR 28 AWG
ECOCABLE(R) MINI RU AWM 21460 80C 300V VW-1
C(RU) AWM I A/B FT1 80C 300V
CE ROHS (SEQ FOOTAGE)
* = Factory Code

Applicable Specifications
1) UL
AWM/STYLE 21460
80°C / 300 VRMS
 
VW-1
 
2) CSA International
C(RU) AWM I A/B FT1
80°C / 300 VRMS
3) Other
Halogen-Free
 
 
NFPA 79 - 2015 Compliant
 
4) CE:
EU Low Voltage Directive 2014/35/EC
Environmental
1) CE: EU Directive 2011/65/EU(RoHS2):
 
This product complies with European Directive 2011/65/EU (RoHS Directive) of the European Parliament and of the Council of 8 June 2011and the amending Directive 2015/863/EU of 4 June 2015 . No Exemptions are required for RoHS Compliance on this item. Consult Alpha Wire's web site for RoHS C of C.
2) REACH Regulation (EC 1907/2006):
 
This product does not contain Substances of Very High Concern (SVHC) listed on the European Union's REACH candidate list in excess of 0.1% mass of the item. For up-to-date information, please see Alpha's REACH SVHC Declaration.
Properties
Physical & Mechanical Properties
1) Temperature Range
-40 to 80°C
2) Bend Radius
10X Cable Diameter
3) Pull Tension
15.5 Lbs, Maximum
Electrical Properties
(For Engineering purposes only)
1) Voltage Rating
300 VRMS
2) Mutual Capacitance
18.7 pF/ft @1 kHz, Nominal
3) Ground Capacitance
34 pF/ft @1 kHz, Nominal
4) Characteristic Impedance
87 Ω
5) Inductance
0.19 µH/ft, Nominal
6) Conductor DCR
63 Ω/1000ft @20°C, Nominal
7) OA Shield DCR
5.7 Ω/1000ft @20°C, Nominal
Other
Packaging
Flange x Traverse x Barrel (inches)
a) 1000 FT
12 x 6 x 3.5 Continuous length
b) 100 FT
6.5 x 4 x 2.5 Continuous length
c) Bulk(Made-to-order)
 
 
[Spool dimensions may vary slightly]
Notes:
a) Certain color and put-up combination for Special order only. Minimum order quantity may apply.
About Us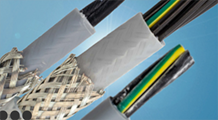 Make Alpha Wire Your First Choice for Reliable Performance
No matter how demanding the environment, you want a cable with the performance and reliability to put your mind at ease.