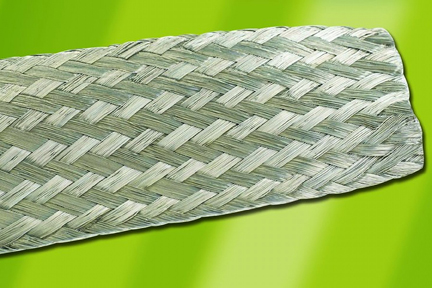 Construction
| | |
| --- | --- |
| 1) Conductor | |
| a) Material | Tinned Copper, per ASTM B-33 and CID-A-A-59551, latest revision |
| b) Stranding | Solid |
| 2) Braid Data | |
| a) Nominal Dimensions | .031 x .020 Inches |
| b) AWG of Ends | 36 |
| c) Number of Carriers | 16 |
| d) Nominal Percent Coverage | N/A |
| e) Total Number of Ends | 16 |
| f) Approx. Equiv. AWG | 24 |
| g) Approx. Ampacity | 6 Amps |
| h) Federal Spec Number | N/A |
| i) DC Resistance, Nominal | 36.66 Ohms/1000 ft. |
Applicable Specifications
Environmental
1) EU Directive 2011/65/EU(RoHS2):
This product complies with European Directive 2011/65/EU (RoHS Directive) of the European Parliament and of the Council of 8 June 2011and the amending Directive 2015/863/EU (RoHS3) of 4 June 2015. No Exemptions are required for RoHS Compliance on this item. Consult Alpha Wire's web site for RoHS C of C

2) REACH Regulation (EC 1907/2006):
This product does not contain Substances of Very High Concern (SVHC) listed on the European Union's REACH candidate list in excess of 0.1% mass of the item. For up-to-date information, please see Alpha's REACH SVHC Declaration.

3) California Proposition 65:
Exempt from warning labels based on the Consent Judgment. Please see Alpha's CA Prop 65 Statement for more information.

Other
1) Packaging 
 
   a) 100 ft. 
2.75 x 1 x 1-1/8, Continuous 
   b) 500 ft. 
2.75 x 2 x 1-1/8, 3 Pieces Max., 50 ft. Min. Length  
   c) 1000 ft.
3.5 x 3 x 1-1/8, 4 Pieces Max., 50 ft. Min Length 
 

 

Spool size may vary slightly
About Us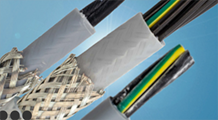 Make Alpha Wire Your First Choice for Reliable Performance
No matter how demanding the environment, you want a cable with the performance and reliability to put your mind at ease.