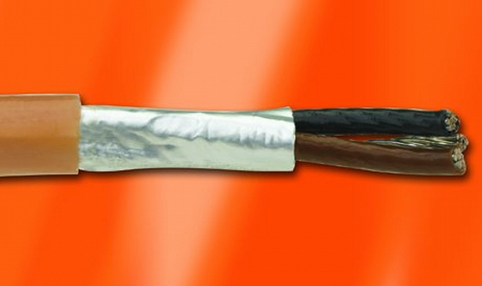 Xtra-Guard® 5 - Apto para temperaturas extremas, tolera calor, frío, derrames
• Cable de alto rendimiento con aislamiento y cubierta exterior de FEP Teflon para el desempeño confiable en temperaturas de -80 ºC a +200 ºC
• Apto para usar en salas blancas de Clase 1
• Reconocido por la FDA, si está esterilizado, para aplicaciones médicas y alimentarias
• Impermeable a aceites, solventes, sustancias químicas, combustibles y ácidos
• Brinda protección excepcional contra la interferencia electromagnética cuando se especifica Supra-Shield
Construction
 
Diameters (In)
1) Component 1
12 X 1 PAIR
 
a) Conductor
22 (7/30) AWG Tinned Copper
0.030
b) Insulation
0.010" Wall, Nom. FEP
0.050
(1) Color Code
Alpha Wire Color Code A

| | | | | | |
| --- | --- | --- | --- | --- | --- |
| Pair | Color | Pair | Color | Pair | Color |
| 1 | BLACK-RED | 5 | BLACK-BROWN | 9 | RED-WHITE |
| 2 | BLACK-WHITE | 6 | BLACK-YELLOW | 10 | RED-BLUE |
| 3 | BLACK-GREEN | 7 | BLACK-ORANGE | 11 | RED-YELLOW |
| 4 | BLACK-BLUE | 8 | RED-GREEN | 12 | RED-BROWN |

c) Pair
2/Cond Cabled Together
 
(1) Twists:
8.0 Twists/foot (min)
 
2) Cable Assembly
12 Components Cabled
 
a) Twists:
2.4 Twists/foot (min)
 
b) Orientation:
Components to be arranged from INSIDE LAYER to OUTSIDE LAYER
 
c) Core Wrap
PTFE(skived) Tape, 25% Overlap, Min.
 
3) Shield:
Alum/Mylar Tape, 25% Overlap, Min.
 
a) Foil Direction
Foil Facing In
 
b) Drain Wire
22 (7/30) AWG Tinned Copper
 
4) Jacket
0.027" Wall, Nom.,FEP
0.407 (0.429 Max.)
a) Tint Color(s)
Natural Tan, Slate, Black, Yellow, Orange, Blue, Green, Red, White
b) Ripcord
Para-Aramid fiber(Kevlar, Twaron or equal)
 
c) Marker Tape
ALPHA WIRE-*
XTRAGUARD(R) 5 - 22 AWG SHIELDED 150C (UL) CMP
OR AWM 20229 -- LLXXXXXX CSA CMP FT6
CE ROHS
* = Factory Code
[Note: Product may have c(UL) or CSA markings depending upon plant of manufacture.]
Applicable Specifications
1) UL
CMP
150°C
 
AWM/STYLE 20229
150°C / 300 VRMS
2) CSA International
CMP
150°C
 
FT6
 
3) CE:
EU Low Voltage Directive 2014/35/EC
Environmental
1) CE: EU Directive 2011/65/EU(RoHS2):
 
This product complies with European Directive 2011/65/EU (RoHS Directive) of the European Parliament and of the Council of 8 June 2011and the amending Directive 2015/863/EU of 4 June 2015 . No Exemptions are required for RoHS Compliance on this item. Consult Alpha Wire's web site for RoHS C of C.
2) REACH Regulation (EC 1907/2006):
 
This product does not contain Substances of Very High Concern (SVHC) listed on the European Union's REACH candidate list in excess of 0.1% mass of the item. For up-to-date information, please see Alpha's REACH SVHC Declaration.
3) California Proposition 65:
Exempt from warning labels based on the Consent Judgment. Please see Alpha's CA Prop 65 Statement for more information.
Properties
Physical & Mechanical Properties
1) Temperature Range
-80 to 200°C
2) Bend Radius
10X Cable Diameter
3) Pull Tension
137 Lbs, Maximum
Electrical Properties
(For Engineering purposes only)
1) Voltage Rating
300 VRMS
2) Mutual Capacitance
14.9 pF/ft @1 kHz, Nominal
3) Ground Capacitance
27 pF/ft @1 kHz, Nominal
4) Characteristic Impedance
99 Ω
5) Inductance
0.18 µH/ft, Nominal
6) Conductor DCR
16.6 Ω/1000ft @20°C, Nominal
7) OA Shield DCR
6.2 Ω/1000ft @20°C, Nominal
Other
| | |
| --- | --- |
| Packaging | Flange x Traverse x Barrel (inches) |
| a) Bulk(Made-to-order) |   |
About Us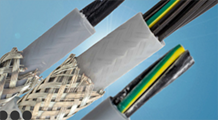 Make Alpha Wire Your First Choice for Reliable Performance
No matter how demanding the environment, you want a cable with the performance and reliability to put your mind at ease.