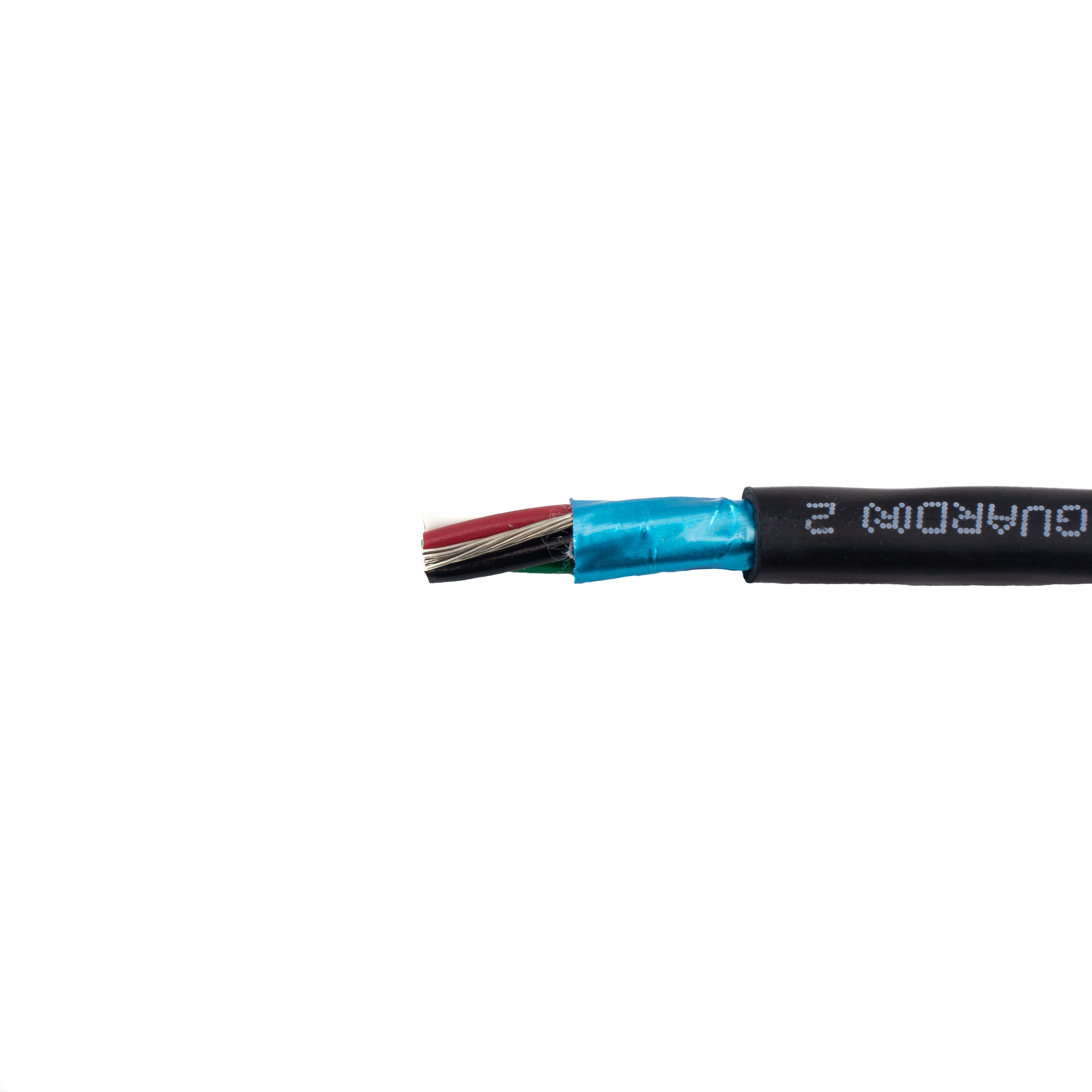 Xtra-Guard® 2 - Resistente a la abrasión para soportar el abuso mecánico
• Cable resistente para usar en aplicaciones industriales en las que la abrasión y el abuso mecánico son comunes
• Presenta una cubierta exterior de poliuretano resistente especialmente formulada que triplica la resistencia al desgaste y a la abrasión del PVC común
• Brinda resistencia extrema a los cortes y al daño físico
• Diseñado con resistencia moderada a alta a la mayoría de los aceites, solventes, sustancias químicas y combustibles
• Ofrece una excelente estabilidad a la luz ultravioleta en todos los colores de cubierta exterior
• Brinda protección excepcional contra la interferencia electromagnética cuando se especifica Supra-Shield
Construction
 
Diameters (In)
1) Component 1
20 X 1 COND
 
a) Conductor
18 (16/30) AWG Tinned Copper
0.047
b) Insulation
0.016" Wall, Nom. PVC
0.079
(1) Color Code
Alpha Wire Color Code D

| | | | | | |
| --- | --- | --- | --- | --- | --- |
| Cond | Color | Cond | Color | Cond | Color |
| 1 | BLACK | 8 | YELLOW | 15 | RED/BLACK |
| 2 | RED | 9 | VIOLET | 16 | WHITE/BLACK |
| 3 | WHITE | 10 | SLATE | 17 | WHITE/RED |
| 4 | GREEN | 11 | PINK | 18 | WHITE/GREEN |
| 5 | ORANGE | 12 | TAN | 19 | WHITE/YELLOW |
| 6 | BLUE | 13 | RED/GREEN | 20 | WHITE/BLUE |
| 7 | BROWN | 14 | RED/YELLOW | |   |

2) Cable Assembly
20 Components Cabled
 
a) Twists:
2.0 Twists/foot (min)
 
b) Orientation:
Components to be arranged from INSIDE LAYER to OUTSIDE LAYER
 
c) Core Wrap
Nonwoven Polyester Tape, 20% Overlap, Min.
 
3) Shield:
Alum/Mylar Tape, 20% Overlap, Min.
 
a) Foil Direction
Foil Facing In
 
b) Drain Wire
18 (16/30) AWG Tinned Copper
 
4) Jacket
0.032" Wall, Nom.,Polyurethane (TPU)
0.488 (0.507 Max.)
a) Color(s)
Slate, Black, Yellow, Orange, Blue, Green, Red, Sand Beige, White
b) Ripcord
1 End 810 Denier Nylon
 
c) Print
ALPHA WIRE-* P/N 25390/20
XTRAGUARD(R) 2 RU AWM 20668 VW-1 OR CRU
AWM I/II A/B 90C 300 VOLTS FT1 CE
ROHS (SEQ FOOTAGE)
* = Factory Code

Applicable Specifications
1) UL
 
 
a) Component 1
AWM/STYLE 1569
105°C / 300 VRMS
b) Overall
AWM/STYLE 20668
90°C / 300 VRMS
 
VW-1
 
2) CSA International
C(RU) AWM I/II A/B
90°C / 300 VRMS
 
FT1
 
3) CE:
EU Low Voltage Directive 2014/35/EU
Environmental
1) CE: EU Directive 2011/65/EU(RoHS2), EU Directive 2015/863/EU (RoHS3):
 
This product complies with European Directive 2011/65/EU (RoHS Directive) of the European Parliament and of the Council of 8 June 2011 and the amending Directive 2015/863/EU of 4 June 2015 . No Exemptions are required for RoHS Compliance on this item.
2) California Proposition 65:
This product may contain substances known to the State of California to cause Cancer or Reproductive Harm, but is exempt from labeling based on the Consent Judgement. See the Alpha Wire website for more information.
Properties
Physical & Mechanical Properties
1) Temperature Range
-30 to 90°C
2) Bend Radius
10X Cable Diameter
3) Pull Tension
264 Lbs, Maximum
4) Sunlight Resistance
Yes
Electrical Properties
(For Engineering purposes only)
1) Voltage Rating
300 VRMS
2) Capacitance
45 pF/ft @1 kHz, Nominal Conductor to Conductor
3) Ground Capacitance
81 pF/ft @1 kHz, Nominal
4) Inductance
0.18 μH/ft, Nominal
5) Conductor DCR
7.1 Ω/1000ft @20°C, Nominal
6) OA Shield DCR
5.3 Ω/1000ft @20°C, Nominal
Other
| | |
| --- | --- |
| Packaging | Flange x Traverse x Barrel (inches) |
| a) Bulk(Made-to-order) |   |
About Us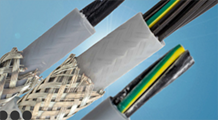 Make Alpha Wire Your First Choice for Reliable Performance
No matter how demanding the environment, you want a cable with the performance and reliability to put your mind at ease.