Tubos Retráctiles
FIT-621-1-1/4
Tubos Retráctiles
FIT-621-1-1/4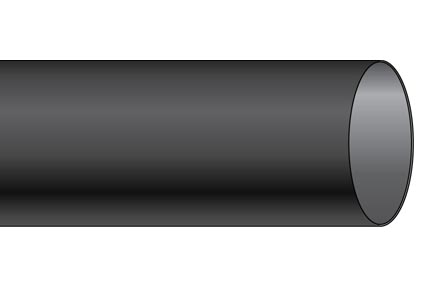 Nuestros tubos termoretráctiles FIT ofrecen una manera confiable para proteger y sellar las terminaciones o agregar solidez mecánica adicional. Los productos termorretráctiles FIT preferidos están fabricados con compuestos de primera calidad con los controles de fabricación más rigurosos. Esto significa que la familia de productos FIT tendrá siempre excelentes características físicas como una baja contracción longitudinal y amplios rangos de temperatura, a la vez, brinda un aspecto elegante cuando se le utiliza solo o en equipos OEM.
Construction
| | |
| --- | --- |
| 1) Tubing Type | Adhesive Lined Heat Shrinkable Tubing |
| 2) Tubing Material | Dual Wall Flexible PO w/Thick Wall Adhesive |
| 3) Minimum Supplied ID(In) | 1.250 |
| 4) Maximum Recovered ID(In) | 0.220 |
| 5) Minimum Recovered Adhesive Wall Thickness(In) | 0.060 |
| 6) Color(s) | BLACK |
Applicable Specifications
Environmental
1) EU Directive 2011/65/EU(RoHS2):
 
All materials used in the manufacture of this part are in compliance with European Directive 2011/65/EU regarding the restriction of use of certain hazardous substances in electrical and electronic equipment. Consult Alpha Wire's web site for RoHS C of C.
2) REACH Regulation (EC 1907/2006):
 
This product does not contain Substances of Very High Concern (SVHC) listed on the European Union's REACH candidate list in excess of 0.1% mass of the item. For up-to-date information, please see Alpha's REACH SVHC Declaration.
3) California Proposition 65:
The outer surface materials used in the manufacture of this part meet the requirements of California Proposition 65.
Properties
Physical & Mechanical Properties
1) Temperature Range
-55 to 90°C
 
2) Shrink Ratio
Approximately 5.6:1
 
3) Full Recovery Temperature
121°C
 
4) Tensile Strength
1200psi, Min
ASTM D638
5) Elongation
200%, Min
ASTM D638
6) Low Temperature Flex(-55°C)
no cracking
AMS-DTL-23053
7) Heat Resistance(175°C,168hrs)
100% Elongation, Min
ASTM D638
8) Heat Shock(225°C,4hrs)
no cracking
AMS-DTL-23053
9) Secant Modulus
2.5x10 4 psi, Min
ASTM D882
10) Longitudinal Change
-10%
AMS-DTL-23053
11) Specific Gravity
1.40, Max
ASTM D792
12) Shelf Life
25 Years @ 18 to 35°C
 
Electrical Properties
1) Dielectric Strength
200 V/mil, Min
ASTM D876
2) Volume Resistivity
1x10 13 ohm-cm, Min
ASTM D876
3) Dielectric Constant
3.1
IEC 250
Chemical Properties
1) Water Absorption
0.50%, Max
ASTM D570
2) Corrosion(175°C,16hrs)
no corrosion
AMS-DTL-23053
3) Fluid Resistance(23°C,24 Hrs)
750 PSI, Min
AMS-DTL-23053
4) Fungus Resistance
Pass
AMS-DTL-23053
5) Halogen Free
Yes
 
6) Lead Free
Yes
 
Other
Packaging
10X6 IN, 3X6 IN
About Us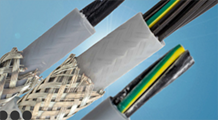 Make Alpha Wire Your First Choice for Reliable Performance
No matter how demanding the environment, you want a cable with the performance and reliability to put your mind at ease.