Solar applications demand wire and cable with maximum reliability and flexibility to prevent costly downtime and disruption to the energy grid. PV Wire and Solar Cables from Alpha Wire are designed to withstand the extreme rigors of solar applications and give your solar farm years of reliable service.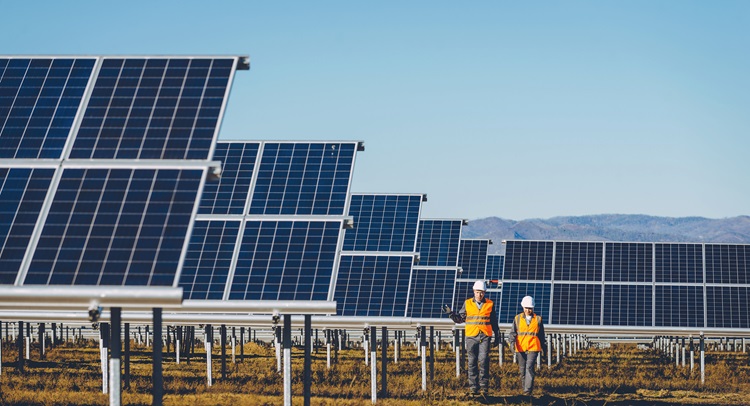 Photovoltaic Wire Features:
14 AWG to 2 AWG
UL 4703 PV wire/TUV Pfg 1169 LSZH wire
UL 4703 PV wire PVC jacketed wire
-40°C to +90°C
Oil and sunlight resistant
Solar Cable Features:
Stranded bare copper conductors
PVC jacket
PVC/nylon insulation
Tinned copper braid shield, 85% coverage
Sunlight, ozone, and UV resistant
Direct burial
Oil Resistant
Moisture resistant
10x bend radius
Wide temperature range: -40°C static/-30°C bending to +90°C
Existing Products Include:
Series M and Series P control cables, ideal for stationary tray application with light to moderate flexing, are available in conductor counts to 65 and wire sizes from 18 AWG to 8 AWG.
Type 492 Slit Loom Tubing protects cable, simplifying its installation. A full-length slit allows the tubing to be slid over cable for easier breakouts and flexible routing.
Liquid-Tight Flexible PVC Tubing and fittings keep cables safe, dry, and protected.
Solid Bus Bar Wires, in sizes from 12 AWG to 6 AWG, meet the requirements of NEC 705.2 for panel grounding.
FIT® Heat-Shrink Tubing makes it easy to protect, organize, strain-relieve, and repair cables—with a range of shrink ratios and materials for any application environment.